Subdividing & Narrow Blocks
– what you need to know
Land subdivision is one of the fastest and most profitable real estate ventures on the market right now. The ever-increasing real estate prices in south-east Queensland is highly significant to the growing demand of narrow-lot homes. In the past subdividing has been limited to only flat or gently sloping blocks. With our new, "Narrow & Sloping Block" design collection, we can build narrow-lot homes across a range of upward and downward sloping subdivided blocks.
There are many 700-800sqm flat and sloping blocks throughout South-East Queensland that are just waiting to be subdivided. If you own land or are thinking of purchasing land, you can be at ease that regardless of the block's difficulty, breezewayhouse can design and build you a wonderful narrow-lot home for you.
The beauty of sloping block homes is that the surrounding environment can be used to easily utilise the surrounding environment to its full potential. After 10years of designing and building personalised homes across a range of sloping and flat landscapes, we have found that from the difficult sites come the best views, breezes and privacy.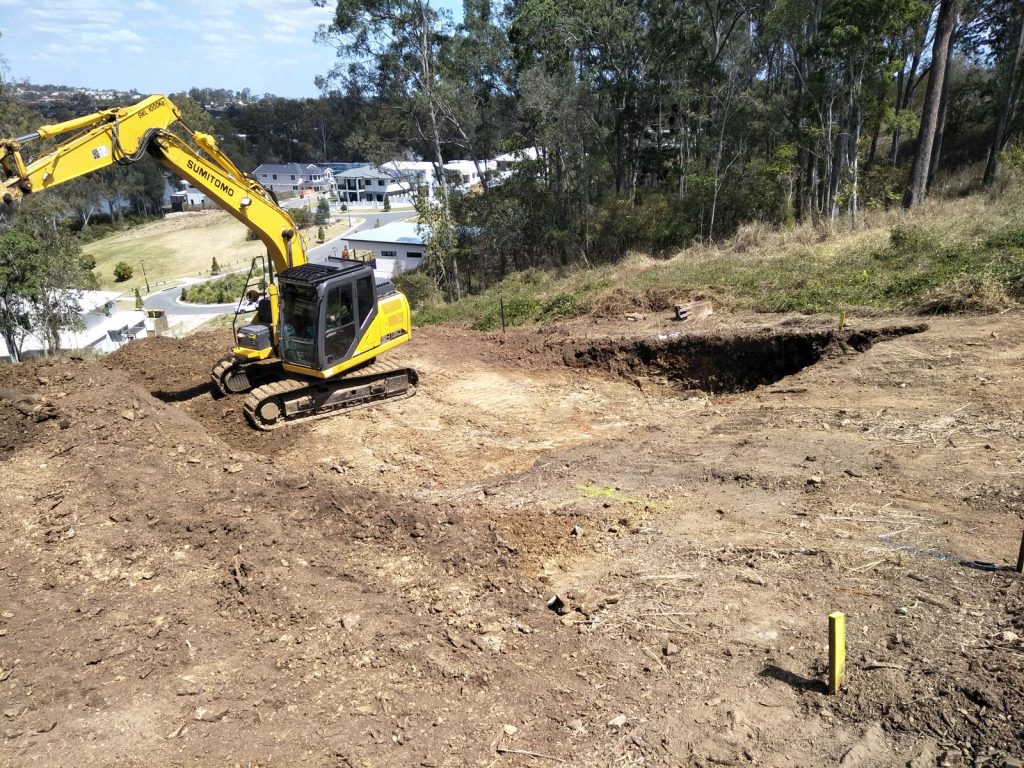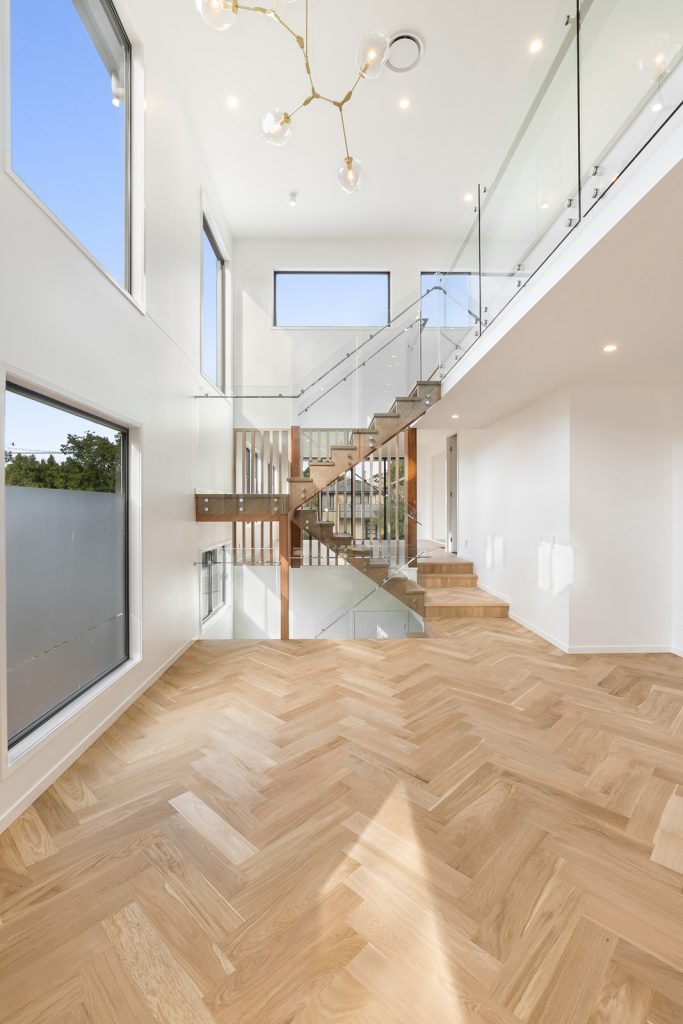 CASE STUDY
ADMODO ~ Custom Build
A spacious residence custom-designed to fit a narrow, sloping block. The difficult nature of the block subjected to flooding presented itself as an opportunity in disguise, allowing the design to maximise the benefits and the spatial characteristics of a split-level home. The large double-height void integrated with the stairwell perforated with large windows, open up the space making it appear lighter and larger. The staircase in itself serves as the feature of the open living area with its glass balustrade and open risers. The light and beautifully-laid herringbone timber floors throughout the house, compliment its atmosphere. The nature of the design allows for a large open living space opening out into the rear courtyard fit to entertain, while also provides a more private retreat for the residents upstairs. This home is situated in Indooroopilly, Brisbane.